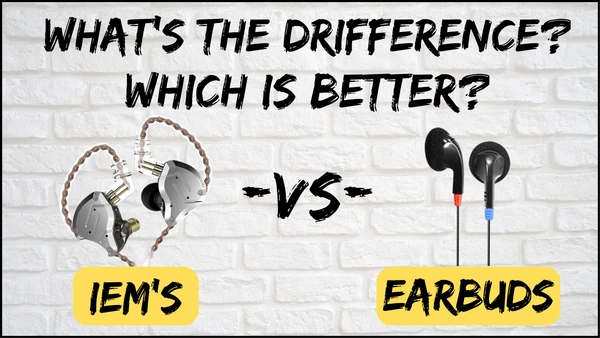 IEM's vs Earbuds. What's The Difference?
What are IEM's? How are they different from regular earbuds? I will go into detail on what IEM's are and how they differ from earbuds so that you can understand the difference. I will also explain their fit, functionality, technology and design that gives them their comfortable feel and fantastic sound.
Read More
KZ ZS10 Pro IEM Review
The KZ ZS10 Pro's are a very popular choice for newcomers that are interested in what an IEM sounds like. The KZ ZS10 Pro in-ear monitor is an upgraded version of the former ZS10 model. It has 4 balanced armature drivers and 1 Second Gen 10mm double magnetic dynamic driver. This improves the bass range compared to the former ZS10 model. Check out my review and see how I like these IEM's after using them for a few months. 
Read More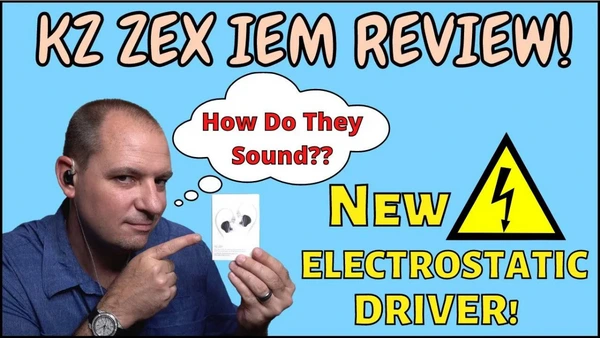 KZ ZEX IEM Review
The KZ ZEX IEM is a new model that boasts an innovative feature: the inclusion of an electret electrostatic driver. This is the first KZ IEM to use this driver, which is typically more expensive and requires an amplifier. However, KZ has developed this driver to be pre-charged, which means it doesn't require extra power. The ZEX comes in three color options and is incredibly comfortable, thanks to its aluminum faceplate and resin shells. 
Read More
KZ x CRN (ZEX Pro) IEM Review
Prepare to experience professional-level sound quality at a budget-friendly price point. The KZ x Crinacle CRN (ZEX Pro) is an innovative new IEM that boasts a dynamic driver, electrostatic driver, and balanced armature driver, all carefully selected and fine-tuned by renowned audio expert Crinacle. With this cutting-edge IEM, you can enjoy the same top-notch audio performance typically reserved for the most expensive high-end models. 
Read More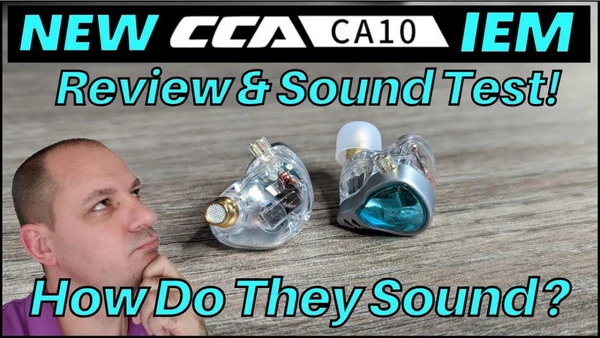 CCA CA10 IEM Review - 10BA Drivers!
With a remarkable 10 balance armature drivers, the CCA CA10 IEMs combine acoustic tuning to provide a surround sound experience. Gamers, this is your chance to gain the upper hand as you'll be able to pinpoint the exact location of sounds around you. These pack impressive features that deliver a high-quality listening experience. From the impressive 10 BA drivers to the detachable cable design and durable carrying case, these earphones offer exceptional value for their affordable price.
Read More
KX x HBB DQ6S Review & Sound Test!
Get ready to discover the KZ x HBB DQ6S, the latest IEM release that's creating buzz! Hawaii Bad Boy (HBB) says it's the best KZ has ever made, but is he right? Let's find out in my review and sound test. This IEM boasts 3 dynamic drivers, including a 10mm dual magnetic driver and two 6mm single magnetic drivers. This combination provides excellent sound quality across the entire frequency spectrum, from deep bass to crystal clear treble. Partnering with HBB, KZ re-tuned the DQ6 IEM with the same hardware to get the most out of the drivers. 
Read More
CCA CRA IEM Review & Sound Test!
If you're on a budget but still want to enjoy high-quality sound, the CCA CRA in-ear monitors (IEMs) might be just what you're looking for. These IEMs offer a lot of value for their price, delivering impressive sound quality and a comfortable fit at a fraction of the cost of some high-end models. If you're on a budget but still want to enjoy high-quality audio, the CCA CRA IEMs are definitely worth considering. 
Read More
TRN ST1 IEM Review & Sound Test!
As someone who loves listening to music on the go, I'm always on the lookout for great quality earphones that won't break the bank. After using the TRN ST1 IEMs for a few months, I'm happy to report that these budget-friendly in-ear monitors exceeded my expectations in terms of their build quality, cord, and sound. In this review, I'll be taking a closer look at what makes the TRN ST1s stand out from the crowd. So how do the TRN ST1 IEM's sound? Watch my review above to find out!
Read More