5 Electric Scooter Buying Tips EVERYONE Should Know!
I thought buying an electric scooter was going to be easy. But after some research I found out that it's not as easy as I thought. What I found was that all electric scooters should NOT be created equally. There are so many brands out there its really hard to know which ones are good and which are bad. That's why I put together this list of what to look for when buying an electric scooter to help you make an informed decision on your electric scooter purchase. This is not your typical electric scooter buying guide as I am giving you 5 things that nobody else is telling you about buying the right electric scooter.
#1 Which Electric Scooter Is Right For Me?
Before you start shopping for an electric scooter, you need to determine your budget and intended use. Electric scooters come in different shapes and sizes, and their prices vary depending on the features they offer. If you're planning to use your electric scooter for commuting, you might want to invest in an electric scooter model with longer battery range, larger wheels, and better suspension. Same goes for riding off-road. You will want to have hybrid or off-road tires and dual motors for some extra power to get up those hills. On the other hand, if you're looking for a scooter to ride around the neighborhood or on short trips, you can go for a more affordable model.
#2 Which Electric Scooter Brands Can You Trust?
One of my next electric scooter buying tips has to do with the brand you buy. When it comes to buying an electric scooter, the brand you choose matters. Established brands offer better quality, reliability, and customer support. These more established brands will also offer parts to repair your scooter in case something goes wrong. This doesn't go for all electric scooter manufacturers. In most cases these new less established companies do not have the parts available which can put you in a bind when your new electric scooter has a problem.
There have been horror stories of people who have bought a scooter only to not be able to contact customer service to get any parts or warranty support. Now you have spent your hard earned cash on an electric scooter that's broken and you have no way to get it repaired. Its best to stay with a well known and established company. These companies have a reputation to uphold and are more likely to honor their warranty commitments. Make sure to do your research and choose a brand that has a good reputation in the market. Some of the best electric scooter brands and scooters include Nanrobot, Kaabo, Dualtron, Vsett, EMOVE, Apollo and Voro Motors to name a few.
#3 What Does A Warranty Cover On Electric Scooter's
A warranty is essential when buying an electric scooter. It ensures that you're protected in case of any manufacturing defects or issues with the scooter. Electric scooters are made in China as fast as possible to keep up with demand. Sometimes electric scooters get by final QC check but still have an issue after you receive it. Others are just made with bad quality parts and will only last a few months. One of the most important electric scooter buying tips is to buy an electric scooter with a minimum 1 year warranty. Typical warranties include parts that are sent to you for free. In most cases, they will send you the parts and you will have to do the work yourself or bring it to a store to be repaired.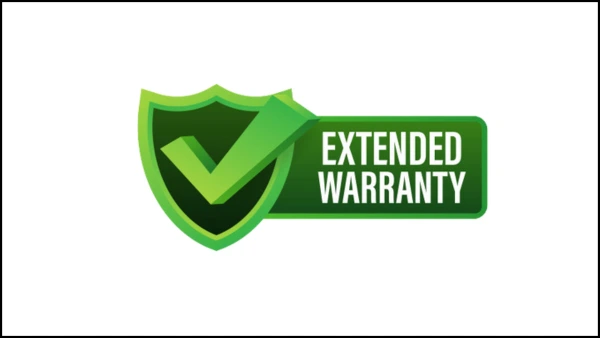 #4 Where Does Your Scooter Ship From?
When buying an electric scooter, it's important to consider where it ships from. You might be tempted to go on Alibaba or AliExpress to save a few bucks but be warned. If the scooter ships from another country, you may have to pay taxes, fees, and tariffs, which can significantly increase the cost of the scooter. You may end up paying more in the end after all of the extra costs are considered. Make sure to check the shipping details before making a purchase and choose a seller that ships from your country or from a country that does not impose tariffs or extra fees.
#5 Wear The Right Safety Gear For Your Speed.
Last but not least, safety should be your top priority when riding an electric scooter. Make sure to wear the right safety gear for the speed you're riding. If you're riding over 20mph, make sure to wear a full face motorcycle helmet, knee pads, and elbow pads. Most bicycle helmets are only rated for under 20mph. So, if you are going faster than 20mph you must wear a helmet rated for a higher speed. Furthermore, another good point is to wear a full face helmet. When you fall, most of the time you fall forward. The first thing to hit is your hands and the next is your face. I don't know about you but I like having a face so I will protect it with a full face motorcycle helmet like the LS2 Assault helmet featured below.
Also, wear reflective clothing to ensure that you're visible to other riders and vehicles on the road. Especially if you are riding at night. More riders get hit at night because its harder for drivers to see them. Additionally, when riding at night, I would also make sure to be as lit up as possible. More light equals more visibility to others.  Most electric scooters have lights but you might want to adda higher powered headlight and tail light to be more visible and reduce your chances of getting hit.
Conclusion:
Buying an electric scooter can be a daunting task, but with this electric scooter buying guide, you can make an informed decision and choose the best scooter for your needs. Remember to consider your budget and intended use, choose a reputable brand, get a warranty, check the shipping details, and wear the right safety gear when riding.
Watch My Full Youtube Review!
My Electric Scooter & Safety Gear
Nanrobot D6+ 2.0 Electric Scooter
The Nanrobot D6+ has been designed to meet the needs of all types of riders, whether beginners or advanced. With dual 1000-watt motors and a top speed of 40 mph, its one of the fastest electric scooters on the market. The D6+ is equipped with front and rear disc brakes, and offers a smooth ride on or off the road thanks to its 10x3 hybrid tires and front and rear suspension. Additional features include three speed settings, single or dual motor control, and an LCD screen with crucial information for your ride. Overall the Nanrobot D6+ is a great choice for beginners and advanced riders alike.
Best Price
LS2 Assault Full Face Helmet
When it comes to choosing a helmet for your electric scooter, safety should be your top priority. With speeds reaching up to 20 mph and beyond, it's important to invest in a helmet that meets safety standards. A full-face motorcycle helmet is the best option for high-speed riding. At a minimum, look for a helmet with DOT certification. However, it's worth noting that in the USA, DOT certifications are based on the honor system. This means companies simply state they conform to DOT standards without being checked. A safer option is to look for a helmet with ECE certification. This is a European standard that requires third-party testing to ensure its safety. The LS2 Assault meets both!
Best Price
187 Killer Pad Set - Knee, Elbow & Wrist
In my research I found the 187 Killer pads to be both effective and affordable. Be careful, a lot of the pads you see out there are not really effective. You can still get hurt pretty bad if the pads are not made with enough padding to protect you in a fall. I saw Youtube video where a bunch of skater guys tested different popular pads from amazon to see which performed the best. They did everything from jump on their knees in a 3 story tall half pipe to skidding across the floor to getting dragged by cars. The 187 killer pads came out on top. I bought them and they are incredibly well made and comfortable. I can drop to my knees and not feel a thing! I wear the 187 killer pads every time I ride and feel safe doing it.
Best Price
HWK Padded Riding jacket
I live in south Florida so it stays warm pretty much year round. But I do have a few weeks a year where it gets pretty cool at night.  I started looking around and I found the HWK motorcycle jacket with built in padding. HWK has built in elbow pads and a back plate to give you extra protection while you ride. Its pads are removable so you can change them out as needed. The jacket is made from a durable textile material and has a removable thermal layer for those cold nights. It also has several zipper vents when you need to circulate air. And has plenty of pockets for your keys, phone or other things you need to bring with you!
Best Price
FREETOO Riding Gloves
If you are going to be riding a real electric scooter, you need to have a good pair of riding gloves. It's very important to make sure to get a pair of gloves with palm protection. This is a little extra padding on your palms in the area that absorbs the most impact in a fall. I really like the look of these gloves. (Plus, they matched my jacket.) They are really comfortable with soft material inside. The backside is mesh, so it's breathable, and you also have knuckle protection to keep your knuckles safe in a crash. These gloves have the extra palm protection that is vital in a crash where you put your hands out in front of you to break a fall. They also have touchscreen-compatible finger tips, so you can still use your phone without taking your gloves off.
Best Price
Niterider 200 Bullett Taillight
I do a lot of riding at night, and it's very important to be seen at night both from the front and the back. That's why a good, bright taillight is important. This tail light emits 200 lumens and has six different light modes. It charges via USB cable and will give you 16 hours of light on the highest setting and just over 29 hours of light on the lowest setting. You will be able to get several rides out of the NiteRider Bullet tail light with just one charge. The NiteRider Bullet tail light tells you when it's charged by showing a blue color when it's off and an orange color when it's time to charge. It attaches easily to your bike seat post or to your electric scooter behind your kick plate.
Best Price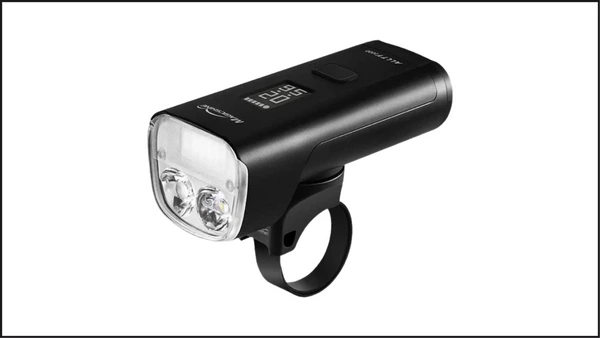 Magicshine Allty 2000 Bike Light
As I said above I do most of my riding at night. The Magicshine Allty 2000 is what I use on my electric scooter to brighten up my path even at 35mph. The Allty 2000 has two main lights each at 1000 lumens. One has a wider beam than the other so you so you can see in front of you and to the side safely. With its 3500 mAh battery, you can ride on high power for an hour.
Best Price