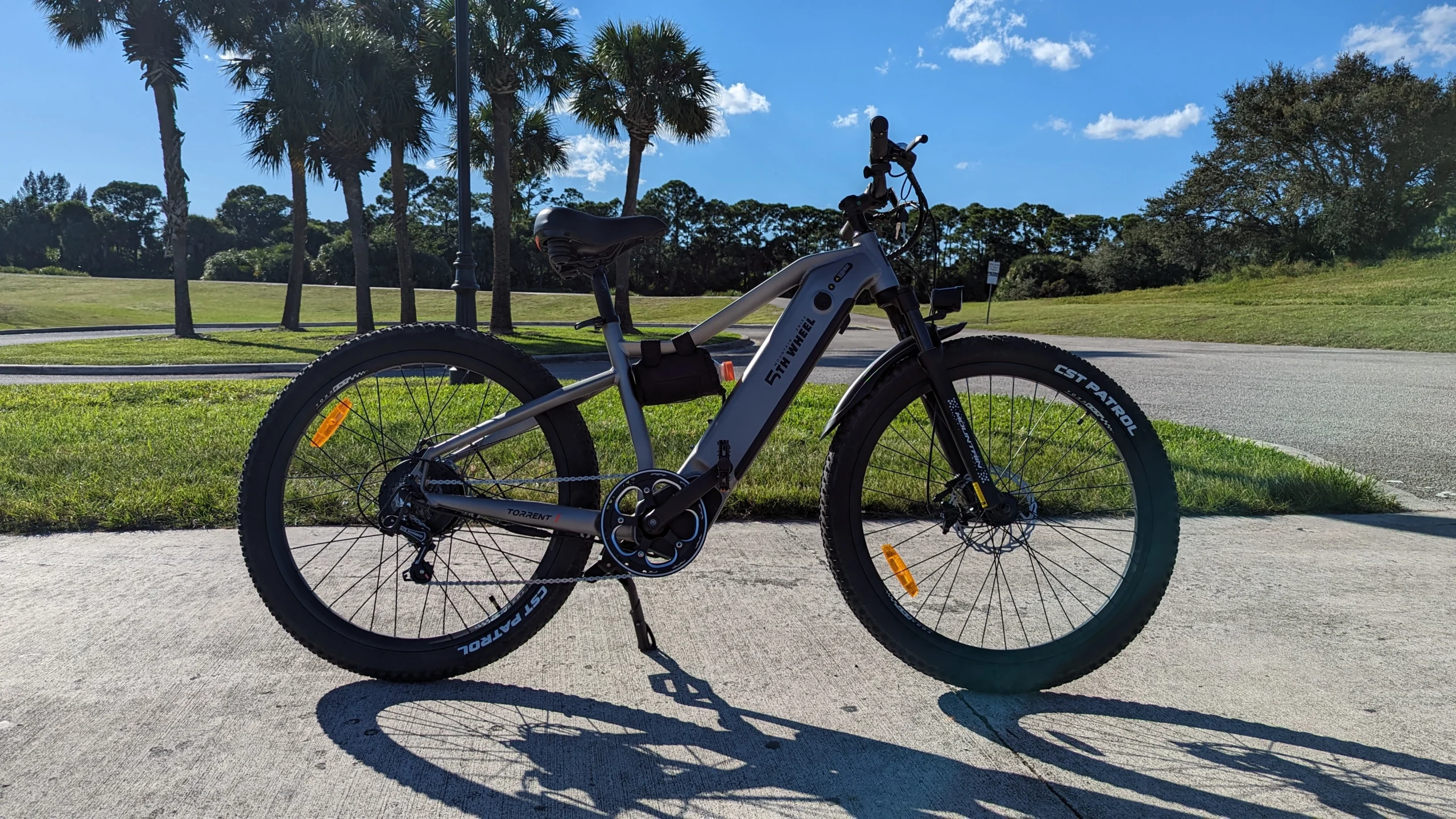 5th Wheel Torrent 1: Unmatched E-MTB Trailblazing Experience!
The 5th Wheel Torrent 1 electric mountain bike is the perfect eMTB for beginners and experienced mountain bikers alike. With a top speed of 25mph and a range of up to 60 miles on pedal assist, the Torrent 1 is the perfect eMTB for any occasion.
Read More
5th Wheel Thunder 1FT Folding E-Bike
The 5th Wheel Thunder 1FT folding electric bike is an incredibly versatile and high quality e-bike. The frame and handlebars easily fold to fit into any vehicle or crawl space. The Thunder 1FT has a top speed of 20mph, a 500W motor and an impressive 50 miles of range. The 4" fat tires give you the option to go off-road on trails without having to worry about traction. Check out my full review and road test!
Read More
The 7 Best Folding Electric Bikes 2023
Folding electric bikes are extremely popular in 2023 for their portability and space saving abilities. They come in different sizes, power ratings, weight capacity and speeds. In this article I layout some of the best folding electric bikes on the market today from brands like Lectric, Heybike, Denago, G-force and Wallke and why each one is unique. I'll detail specifications including top speed, range, weight capacity, battery type, warranty and price to help you decide which folding eBike is best for you!
Read More